WE NEED YOUR HELP!
60 Days ... $250,000! May 1st - June 30th
Help us reach our goal! Contribute today!
Our community embraces, loves and supports the Mary D. Fisher Theatre and Sedona International Film Festival, which attracts thousands of people and unmatched goodwill to Sedona.

The 2017 Festival contributed nearly $4 million to the local economy, according to a recently completed independent economic impact study by NAU.

We hear over and over that our theatre is the cultural heart of Sedona. Our board, staff and volunteers are committed to seeing that never changes.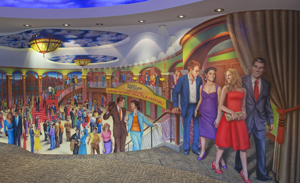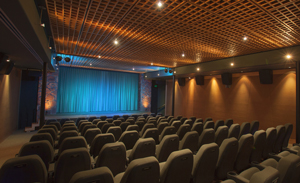 As the Sedona International Film Festival heads into our 24th year, and five years after opening the Mary D. Fisher Theatre, our Board of Directors has launched a $250,000 matching challenge grant campaign as part of an aggressive broad-based strategy to offset increasing costs and reduce debt.

We want to ensure that we sustain the quality of programming and keep ticket prices affordable and reasonable for the community.

With underwriting from several generous donors, every new or renewed membership as well as any additional financial contributions over and above membership fees will be matched up to $250,000. The matching-challenge campaign and membership drive will run through June 30.

YOU CAN MAKE THIS HAPPEN!
• Join our Film Sedona Membership Program
• Renew your Film Sedona Membership
• Upgrade your Film Sedona Membership
• Make a personal or corporate contribution
• Become a Film Festival Sponsor
• Tell 10 Friends about this!

If you love the Film Festival and Theatre...
You can also support the Sedona International Film Festival by making a fully tax-deductible contribution to the $250,000 Challenge.
• A one-time additional donation or ...
• A monthly donation commitment (see the contribution form for details)